REQUEST MORE INFO
Your message has been sent!
We'll answer you as soon as posible
Thank you!
Our aim is to improve the health and the lives of port communities by improving the air and reducing the noise of terminals. We want to reduce the carbon footprint of ports maintaining full operations.
To do so, TEC Container has different cold ironing solutions. Our OPS can be fixed or mobile and we are used to work with both high and low tension in order to meet different ports requirements and vessels needs. All our cold ironing products are designed according to the international connection standard (ISO/IEC/IEEC 80005).
A success story
On Shore Power @
Port of Palma
We believe that ports can be dramatically transformed by reducing carbon emissions, air pollution, vibration and noise.
We are convinced that other ports will join us in expanding the installation of shore power equipment. One day, the majority of berthed vessels will not pollute our harbors or city ports.
OPS installation
Components

Ships that have a frequency of 60Hz will need to install a frequency converter
Underground cables in either old or new conduit
Cable
Management
Unit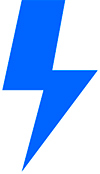 It is used in order to facilitate the electrical cables supply to the ship
Power connection to the ship electrical system
▶ Development in accordance with IEC / ISO / IEEE 80005
▶ Power transfer up to 20 MVA at 6.6kV/11 kV, 50/60Hz
▶ Power transfer up to 1 MVA at 400V/440V/690V/, 50/60Hz
▶ Monitoring of maximum cable tension and maximum cable pay-out
▶ Emergency shutdown and alarm system
▶ Plugs accordance with IEC 60309-1 and IEC 60309-51
▶ Plugs with pilot contacts for continuity verification of the safety circuit
▶ Flame-retardant cables with outer shell resistant to oil, sea air, sea water and solar radiation (UV).
Do you want more information?
Contact us: We will be glad to assist you with any enquiry you may have.