On March 13, 2022, the ship Ever Forward (length 1,095 feet, 334 meters) ran aground in the Chesapeake Bay in the state of Delaware (USA) with 5,000 TEUS on board.
This incident has not been as well-known nor has it appeared in the international media as that of its cousin Ever Given (Suez Canal) since in this case it has not affected the usual traffic in that area, it did not completely cover the passage through the bay, although there were logical environmental concerns.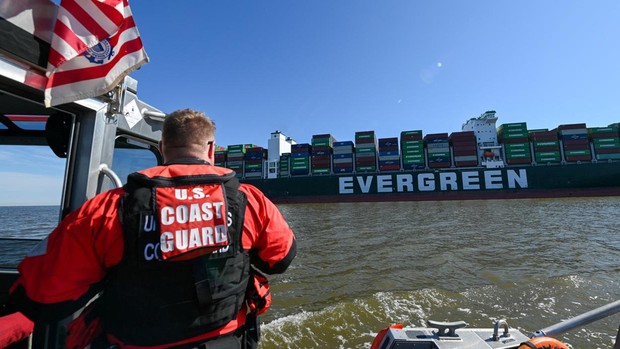 Two main measures have been taken to get the boat out of the mud:
– 43 feet (13 meters) of mud have been dredged under the belly of the ship
– "Hundreds of containers" have been unloaded with TEC Container BA-350 spreaders in order to gain buoyancy. These containers have been unloaded on barges that had their own cranes.
"After two failed efforts to free the more than 1,000-ft (305-meter) vessel, salvage experts determined earlier this month that unloading some of the containers offered the best chance to refloat it."
News about the event:
https://edition.cnn.com/2022/04/18/us/evergreen-container-ship-chesapeake-bay/index.html
https://abcnews.go.com/US/cargo-ship-stuck-chesapeake-bay-freed-month/story?id=84133293
https://www.theguardian.com/us-news/2022/apr/17/ship-container-stuck-ever-forward-refloated