Every container terminal in the world faces, to a greater or lesser extent, during day-to-day work, non-containerized traffic. This occurs when cargo, due to its nature or size, cannot be transported in a container and therefore the common spreader cannot be used.
For these cases of non-standard traffic, it is critical to be prepared in advance so that the speed and efficiency ratios do not decline.
---
Overheight frames
Also named OOG (Out of Gauge Frames) they work as vertical extensions of the main spreader and thus can lift and handle flat racks and open containers with protruding cargo.
Their typology is very varied, but essentially they consist of horizontal frames that can be telescopic or fixed and legs of up to 3 meters high that connect the main spreader with the non-containerized cargo. They can be mechanically or electrically, powered by batteries and even solar panels.
The Overheigth Frames that TEC Container designs, manufactures and sells are the BA-030 family.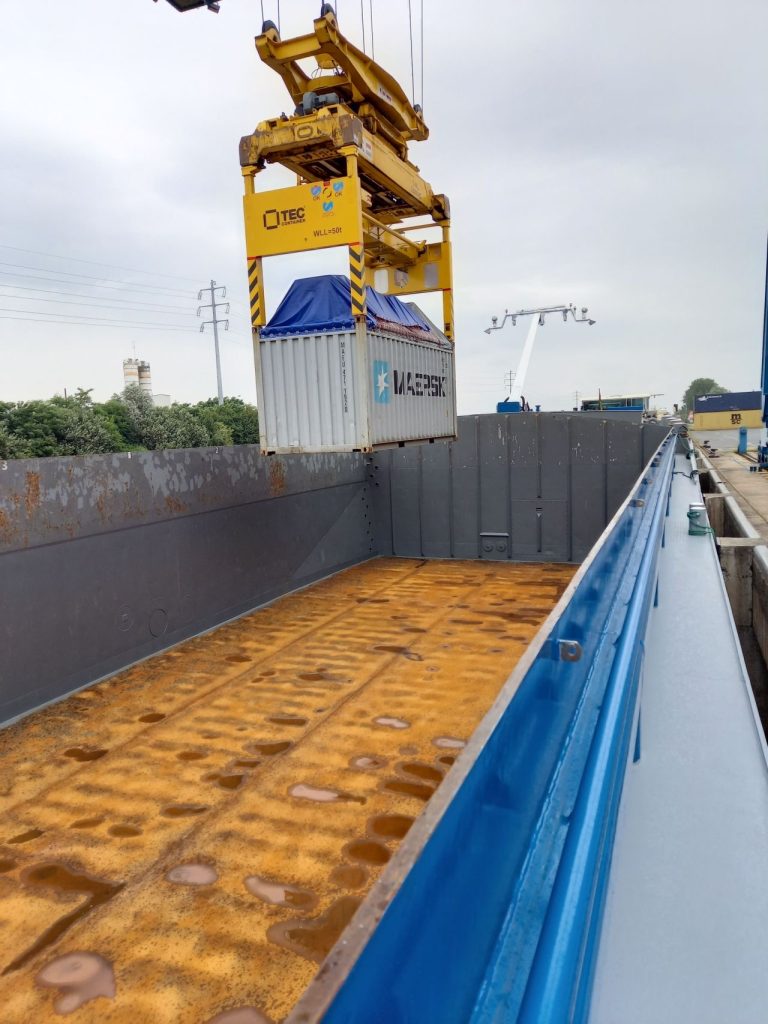 Hook frames
In case that the cargo's dimensions exceed even the capacity of an Overheigth frame and cannot be placed in a platform, flat rack, or open top container the terminals can use lifting frames with a lower rotating hook.
These frames have the ability to convert an STS (Ship to Shore) crane into a Mobile Hook Crane (MHC). Their workload varies but typically it is 50 Tons.
The most common Hook Frame has a direct connection to the spreader except for some cases where the frame is directly attached to the Head Block of the crane. This version gives some extra load margin to the crane: the weight of the spreader. As another possibility, the hook can be electrified and controlled from the crane or with a remote control.
The hook frames that TEC Container designs, manufactures and sells are the BA-110 family.
Auxiliary lifting beams
These auxiliary beams perform the same function as the previously mentioned BA-110, but they are larger than the width of the spreaders to which they are attached. If the BA-110s converted the STS crane into an MHC crane with a bottom hook, the auxiliary lifting beams add even more versatility.
There is a very wide variety of models and configurations available. These beams have variable widths, the largest manufactured by TEC Container is 9 meters, and a working load of up to 45 tons.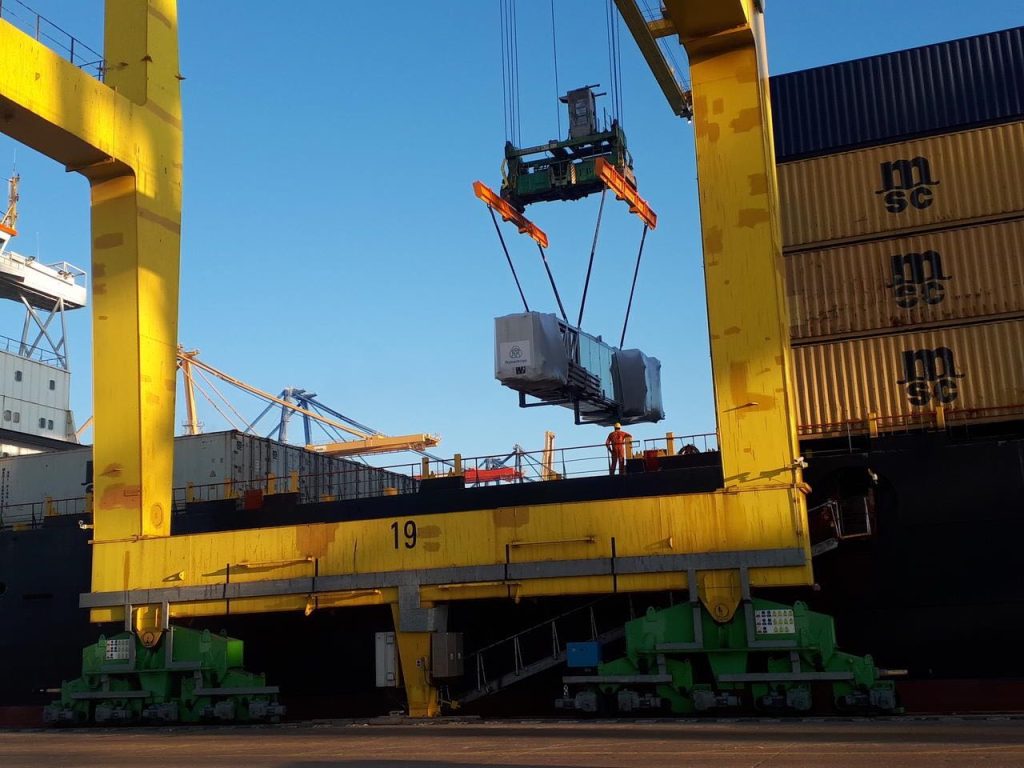 Safety cages
Last but not least, we have to mention our safety cages for working at height. These baskets, also called lashing cages, are mainly used to open the twistlocks between containers when a ship arrives at port. This work is mandatory, without it, those containers could not be unloaded.
The existing variety of safety cages is huge, but we should mainly talk about low spreader baskets and gondola baskets. Both accessories improve stevedores' safety in container terminals worldwide, and are equipped with anti-slip floor, guard-rails and a wide variety of features focused on reducing human accidents.