In July, TEC Container has delivered two units of the BA-030E5T 20'-40'-45' fully automatic overheight frame (OHF) model in Terminal Pacífico Sur in Valparaíso, Chile.
This high-quality equipment is supplied with the latest features in terms of technology, efficiency and maintenance, and a free height of 2.7 meters and 50 tons capacity. Besides, a spare parts maintenance kit has been supplied together with each OHF.
However, TPS already knew TEC equipment, as in 2017 they purchased two modular lashing cages 20'-40' BA-185T model. These cages permit to work in the most safety way with 20' or 40' spreaders thanks to the security factor of 10 with which they have been designed. As the rest of the equipment from TEC Container, these cages are fully designed and manufactured in Spain, under the corresponding European standards, and supplied with the corresponding certificates and instructions in any language. TEC Container is undoubtedly one of the market leaders in the manufacture of port equipment, having delivered more than 270 overheight frames and 240 lashing cages around the world.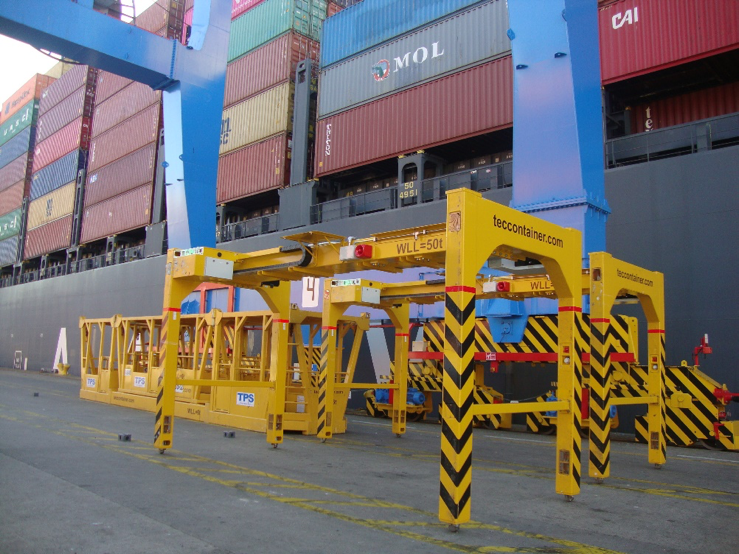 TEC container really appreciated the attention and the time that TPS employees invested in this assembly, assisting our TEC's team when needed. Therefore, the result of this commissioning was very successful for both parties.