Although COVID19 has forced most countries to implement measures that restrict free people and goods transport, maritime transport still connects worldwide industries. Ranging from technology to import/export volumes, these are 5 interesting trends affecting maritime transport and logistics in the upcoming years.
[1] BULK IS KING
Bulk represents almost the half of the international trade cargo. TEC Container is ready to help in any lifting solutions regarding bulk and container cargo and in 100% of cargo options regarding deck equipment.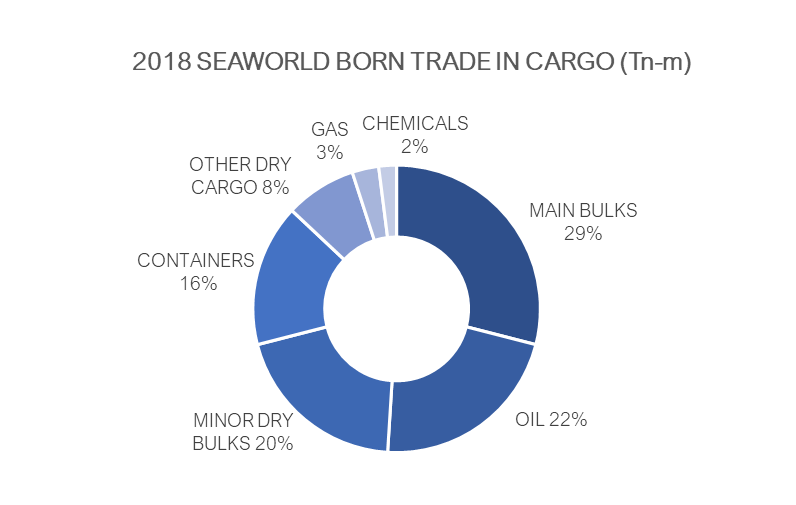 [2] SIZE MATTERS
Ships have evolved and grow in size dramatically. Infrastructure constraints such as canals and ports are limiting the size and evolution of ships.
BIGGESTS SHIPS COMPARISON INCLUDING PASSENGERS AND MILITARY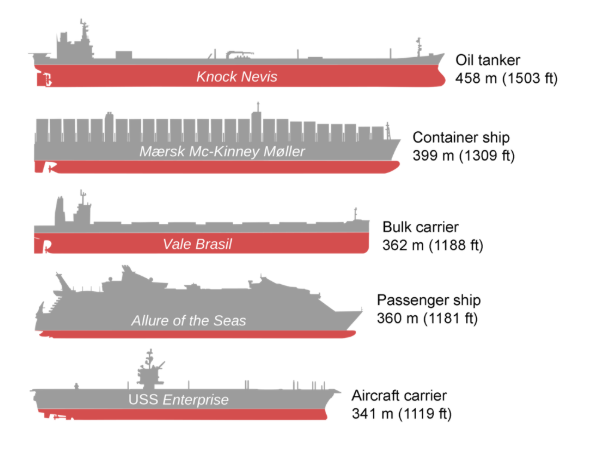 [3] AUTOMATION IS HERE
Safety, cost reduction and operations efficiency are behind this major trend. New terminal ports are built meeting automation requirements. Future of sea international trade goes through self – loading & unloading systems, computerized navigation, Automatic Guided Vehicles (AGVs), Maritime Autonomous Surface Ships (MASS) and Global Positioning System (GPS) among many others.
[4] SEA WILL BE CONSOLIDATED AS MOST WIDELY USED TRANSPORTATION SYSTEM
According to the World Maritime University, shipping transportation will keep growing for the next decades. As emerging economies are consolidating, maritime and road transportation will represent a much bigger percentage of total transportation turnover.
GLOBAL TRANSPORT TURNOVER: PROJECTED DEVELOPMENT TO 2040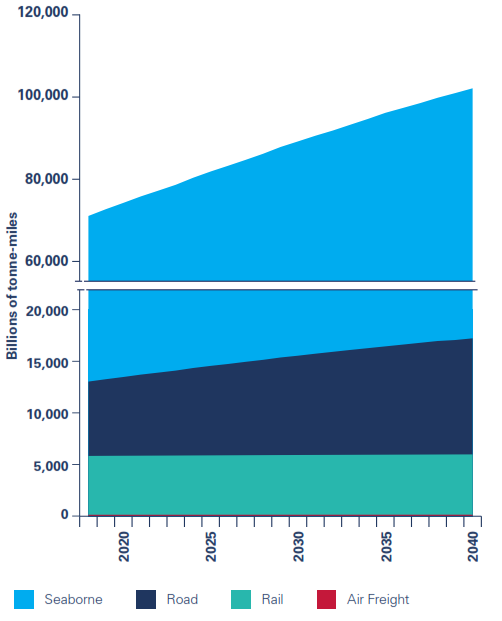 [5] TRADITIONALY CONSIDERED EMERGING COUNTRIES SUCH AS CHINA AND MEXICO WILL BE RESPONSIBLE OF THE MAIN IMPORT / EXPORT VOLUMES
The growth rate of world trade remains weak and the year 2017 marks the sixth consecutive year where the growth in volume of global trade was below 3 per cent. Covid-19 crisis as we explained in previous posts will have a huge impact and slow down international maritime traffic. Nevertheless, imports and exports are expected to keep growing in the next decades differently depending on the countries as follow:
TRENDS OF COUNTRIES (2017-2040): IMPORTS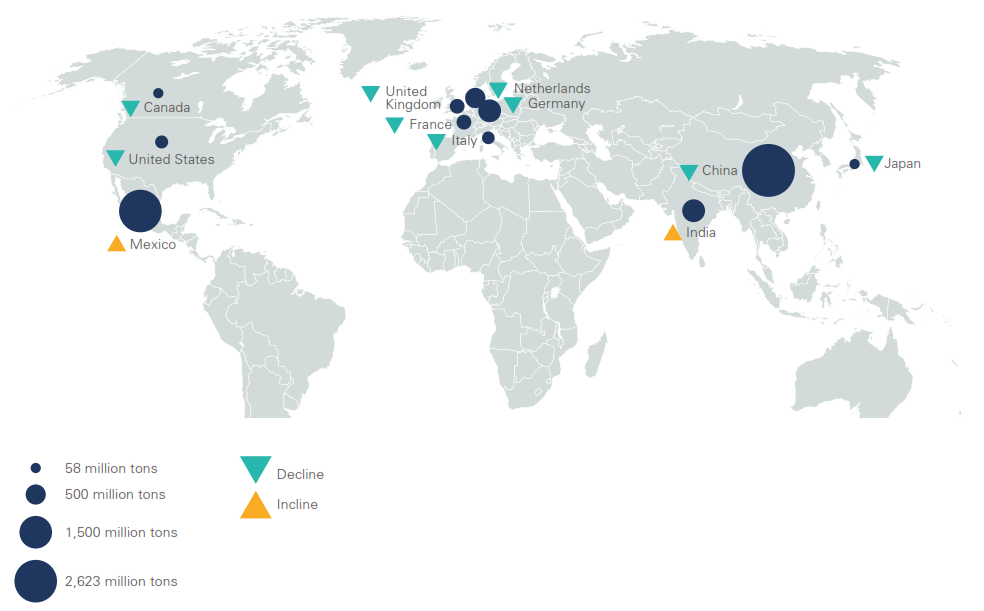 TRENDS OF COUNTRIES (2017-2040): EXPORTS