TEC Container has a new website that's every bit as good as its products. The new website,www.ohframes.com, has a new design that is much more user-friendly, responsive and easy to use, and has more complete and detailed information about TEC CONTAINER solutions for oversized cargo.
The main view shows the products with the main characteristics such as compatibility with all kinds of spreaders and cranes, the ability to telescope, or the way in which they have to block the twistlocks. The four families of OH Frames ohframes.com offers are ordered according to the extent to which they are expected to be used, from occasional to light (manual frame) to intense use in which speed and versatility matter most (fully automatic & universal).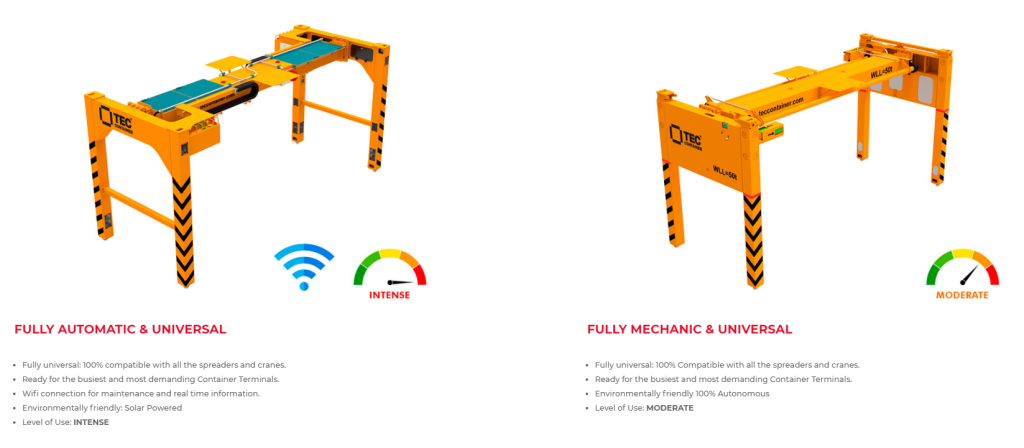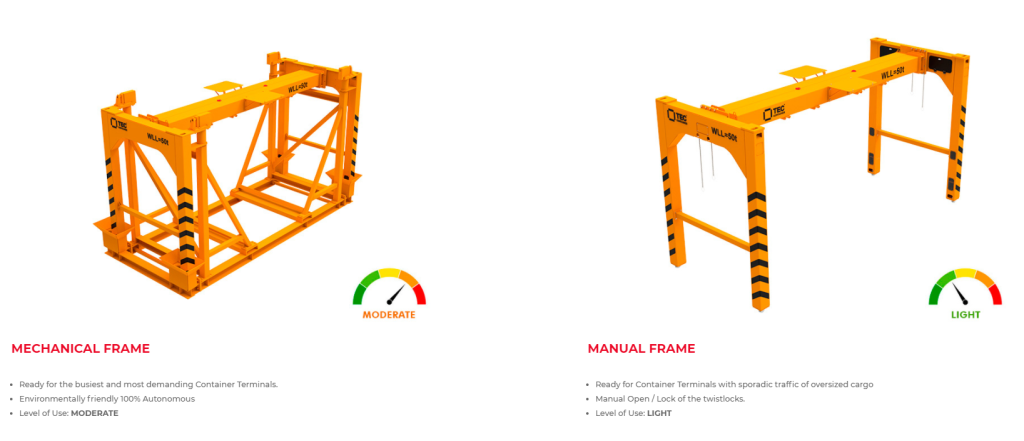 The TEC CONTAINER products shown on this website have been awarded the most rigorous certificates. Every OH Frame includes a "Declaration of Compliance" showing that it is compliant with: Directive 2006/42/EC; 3rd party Load Test Certificate Available by Bureau Veritas; All twistlocks are individually tested and marked; UNE EN 13155 July 2003. But we don't stop at complying with the regulations.
Within each product, you will access a section where you can find details such as whether it has solar panels, WiFi, battery indicators, real-time information, CE certificates, etc.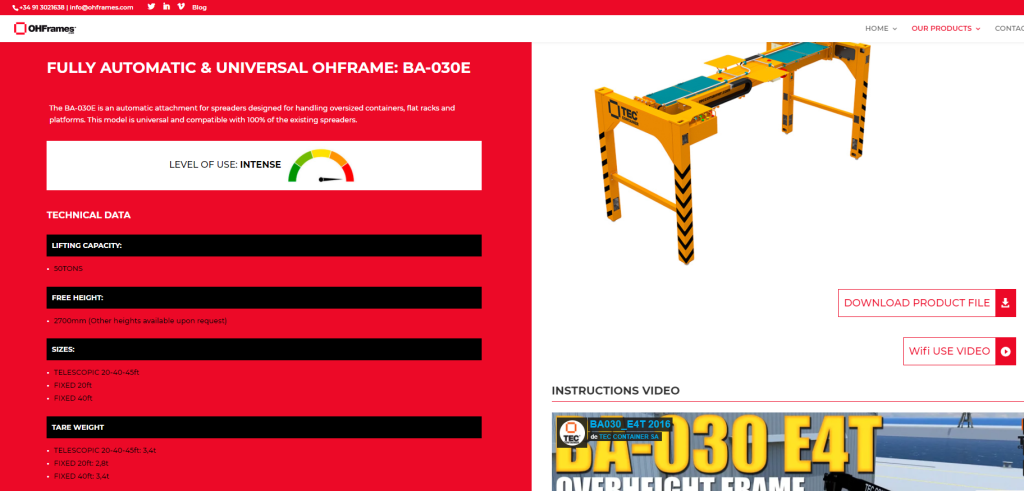 You can also download the technical data sheet with the plans for each product, as well as the videos that explain how it works.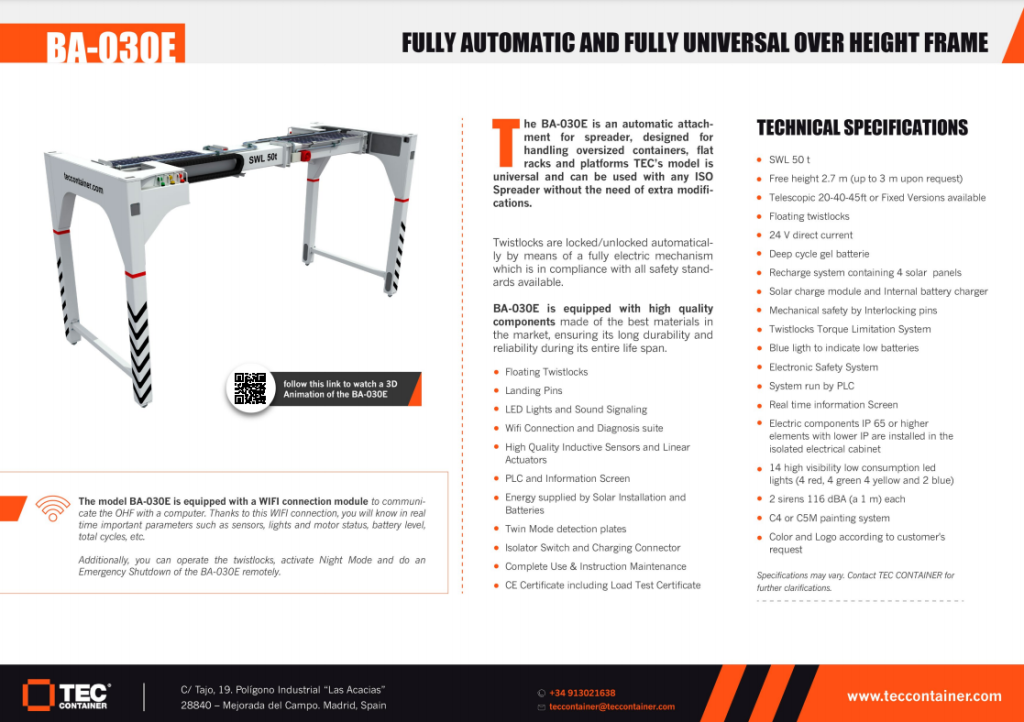 We can lift any oversized load. You can find more information at info@ohframes.com, at teccontainer@teccontainer.com or at + 34 91 3021638. Of course, you can count on the entire TEC CONTAINER team of engineers for the sales process for all after-sales support throughout the life of your over heights, as well as the guarantee and experience of 200 units sold all over the world in recent years.
We are looking forward to hearing from you. Shall we talk?